Page 4 of 4 •

1, 2, 3, 4

I added a bracket that goes from the rear bracket and spans 2 exhaust studs. This really solidified the mount. I could probably stand on it now.

I also formed the pipe to fit in the rectangle turbo flange to transition to round pipe. I started welding it to the flange yesterday, but not surprisingly ran out of gas.

Fuel lines are also mocked up. Looks like I will need about 3 more feet of hose to complete the fuel system. It's a long way from the back to the front, and back again!
Worked on the turbo flange. Basically took a piece of 4" exhaust tubing, split it and the formed it into the flange with a ballpeen hammer and a 1/2" socket extension. Then I welded it in place.
Next, I formed the other end to an oval and inserted the other tubing and welded it. Took some hammering and squishing, but it turned out pretty nice for my first time. Certainly good enough for who it is for. Haha.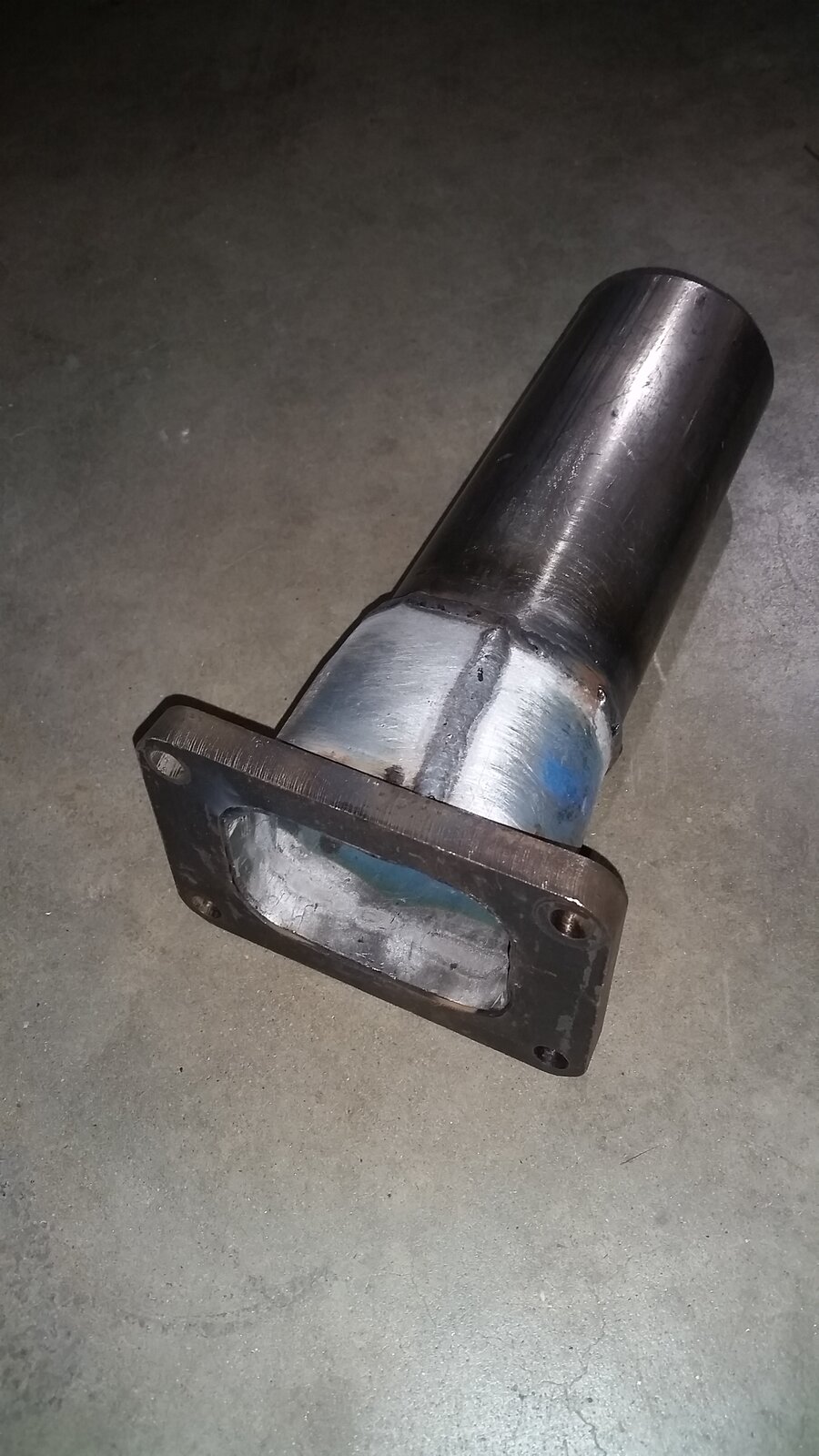 Made some more braided hoses. I just have one more to make and the fuel system will be plumbed.
Hot side is 99% finished.  I really tried hard to route the pipe where I could remove the starter and converter nuts without having to drop the crossover pipe.  Overall, I am pretty pleased with the fitment.  I did learn an important lesson.  Start building in the most difficult to access area first, then move from there toward the easy areas.  I left the difficult for the last and it really made it take longer that it should have.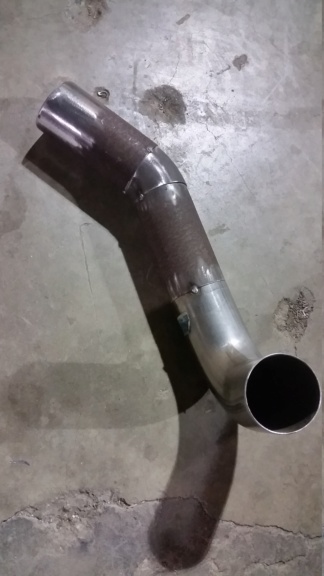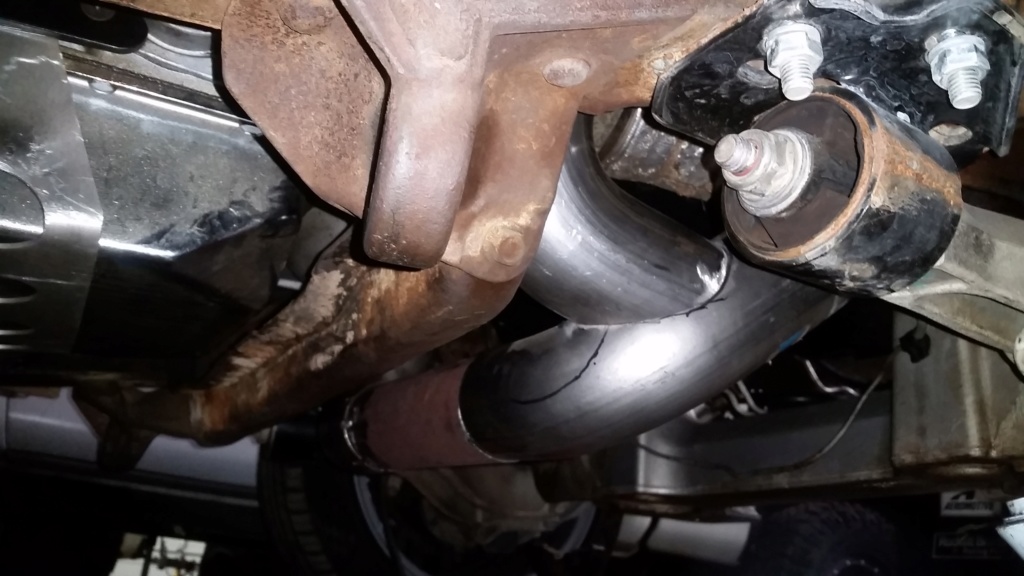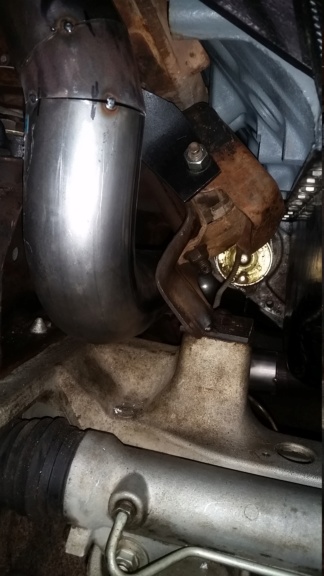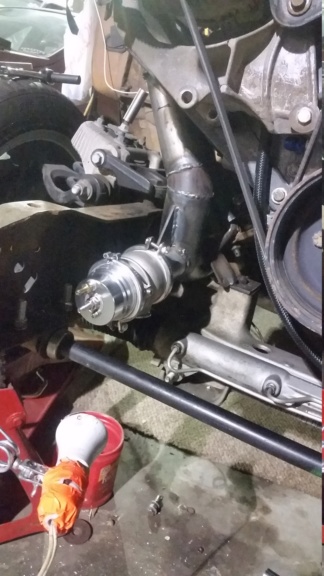 Friday evening I built the down pipe. It seems straight forward, but was a little tricky. The sheer size of the pipe made it difficult to cut with my chop saw and it is hard to just grab it and hold it with one hand. It needed one small dent to clear the cab mount a little better, but that's no big deal.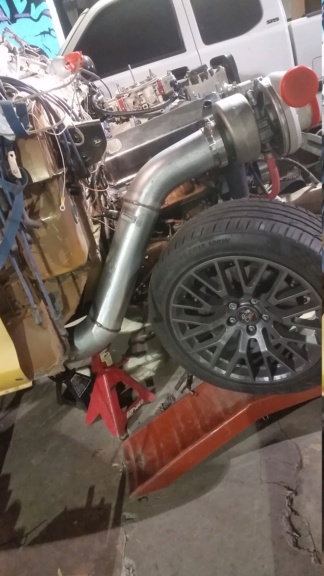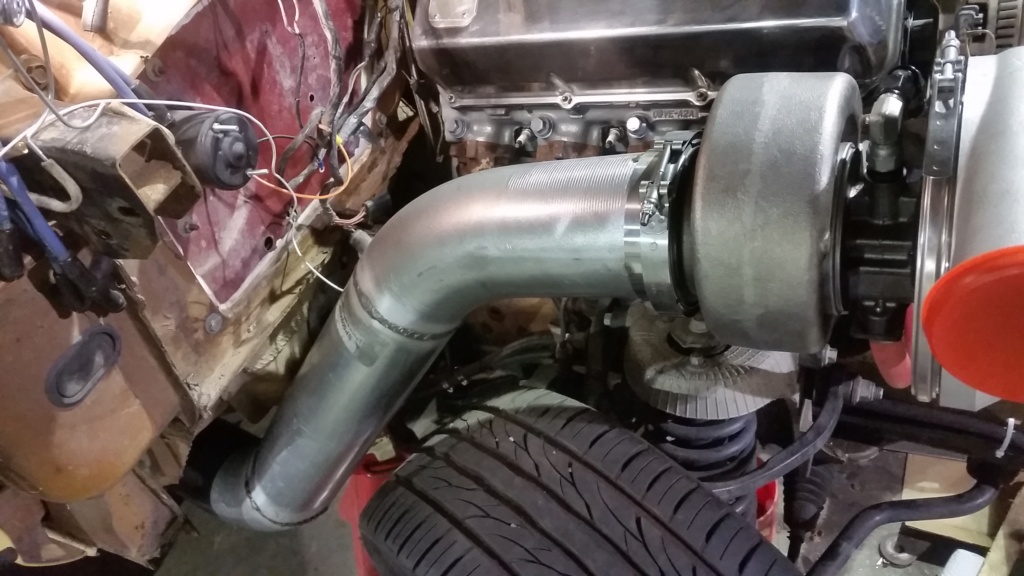 Went to the shop at about 8pm Saturday night and did some work. After trimming the passenger inner fender, I set the front end back in place. Not a super easy job to do by yourself, but I got it done. Once it had a few bolts into secure it, I set about the task of figuring out how to wedge the intercooler in this thing. For a full size truck, up-front room is at a minimum on these things. The intercooler I bought is probably the biggest anyone could fit without going to a custom made piece. Custom was not an option for me on this semi-low buck build. I had to notch the core support on either end for clearance and modify the hood latch bracket to become the main support for the IC. With the IC just sitting in it's place, it looks like the grill inserts will need little to no modification. I was really hoping that would be the case. Plumbing it may get interesting, but I will cross that bridge when I get to it.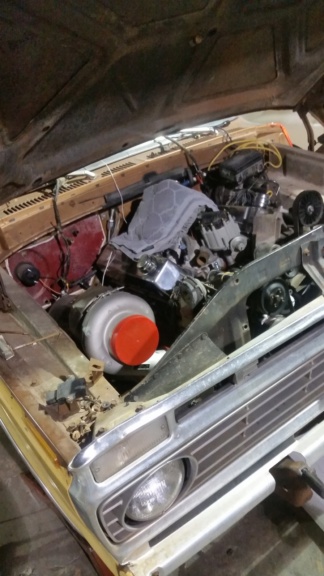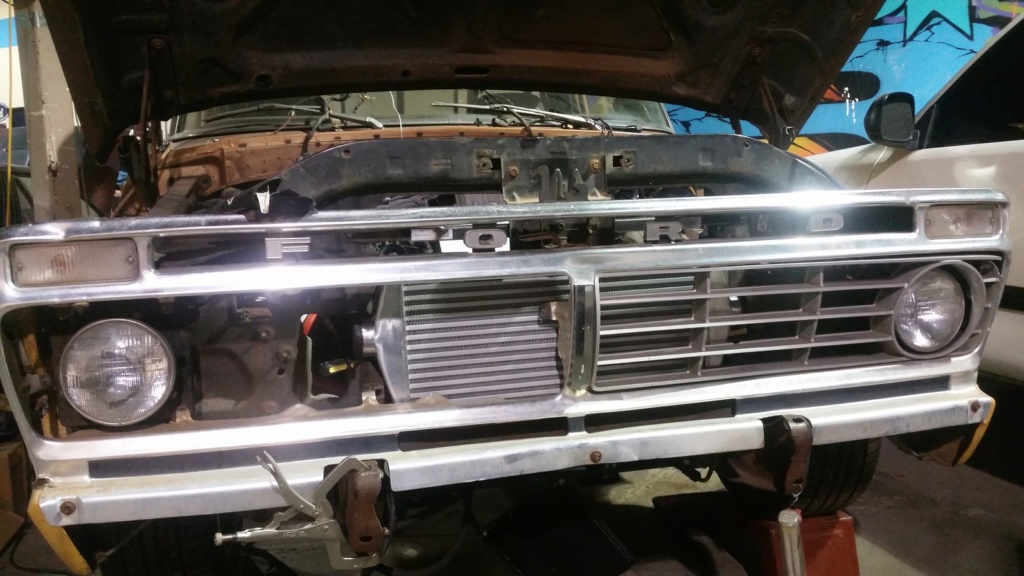 Sweet build looking forward to seeing it run



Posts

: 1353


Join date

: 2009-08-05


Age

: 58


Location

: St Paul Mn



Still plugging away at it. Radiator, hoses, fan, etc are all in now.
Picked up a neat discharge elbow that is for a Dodge that looks like it will work great. It fits the turbo perfectly and aims discharge right at the intercooler inlet. i would like to say I planned it that way, but it was just luck. The rest of the intercooler piping should be here today.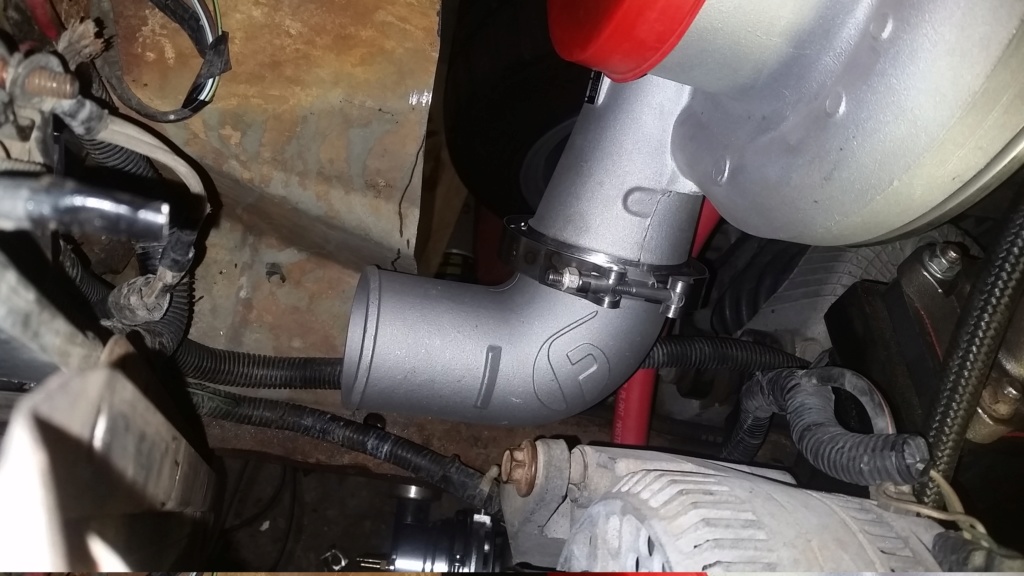 Great project , has come up nice , love it




Posts

: 510


Join date

: 2009-08-09



Page 4 of 4 •

1, 2, 3, 4

---
Permissions in this forum:
You
cannot
reply to topics in this forum