SOLD
Willing to sell as 2 separate pieces - almost complete engine and then a torque converter.  545 cid Big Block Ford and Torque Converter.  The tranny is sold.
Engine was a fresh rebuild that wiped the tip of a cam lobe within a few dozen miles of being rebuilt. Converter was flawless.  I have since taken my project car in a different direction. I have $800 in port job of these heads alone.  I was told it's about 11:1 compression.
Here's what you get:
Engine:
-545 cid shortblock - a .030 over factory D1VE block, forged 4.5" crank, 6.8" scat h-beam rods, ARP 2000 series rod bolts, dished forged Diamond pistons with custom valve reliefs for both Kaase P-51 and conventional heads, Total Seal plasma moly file fit rings, Clevite H series bearings, Durabond cam bearings, sfi flexplate, sfi balancer, internally balanced
-1969 DOVE-C heads, ported - 2.250 intake valves and 1.720 exhaust.
-Custom Bullet Racing Solid Flat Tappet cam - 260/269 @ .050, 640/640 lift (WIPED LOBE)
-Roller rockers
-Trick Flow (TFS) new "Mafia" intake
-1150 Holley Dominator carb #7320, 2 circuit with spacer
-K&N X-Stream air cleaner base for Dommy 14"x3" base
-Chrome valve covers from stock 429
-March aluminum crank pulley (stock size 5.0L) and alternator pulley and belt
-Meziere 35GPM electric water pump (#WP108S) and backing plate - both black anodized
-Stock 429 oil pan
-SFI flexplate
-SFI balancer
-Spark plugs
-Jeg's adjustable throttle bracket
-Fresh rebuilt custom API 9" 4500rpm stall converter
If it is in the pictures, you get all.  MUST PICKUP JUST NORTH OF COLUMBUS, OHIO.  WILL NOT SHIP ENGINE.  
$4,500 obo for it all.  $325 shipped for just the converter.
 Thanks everyone.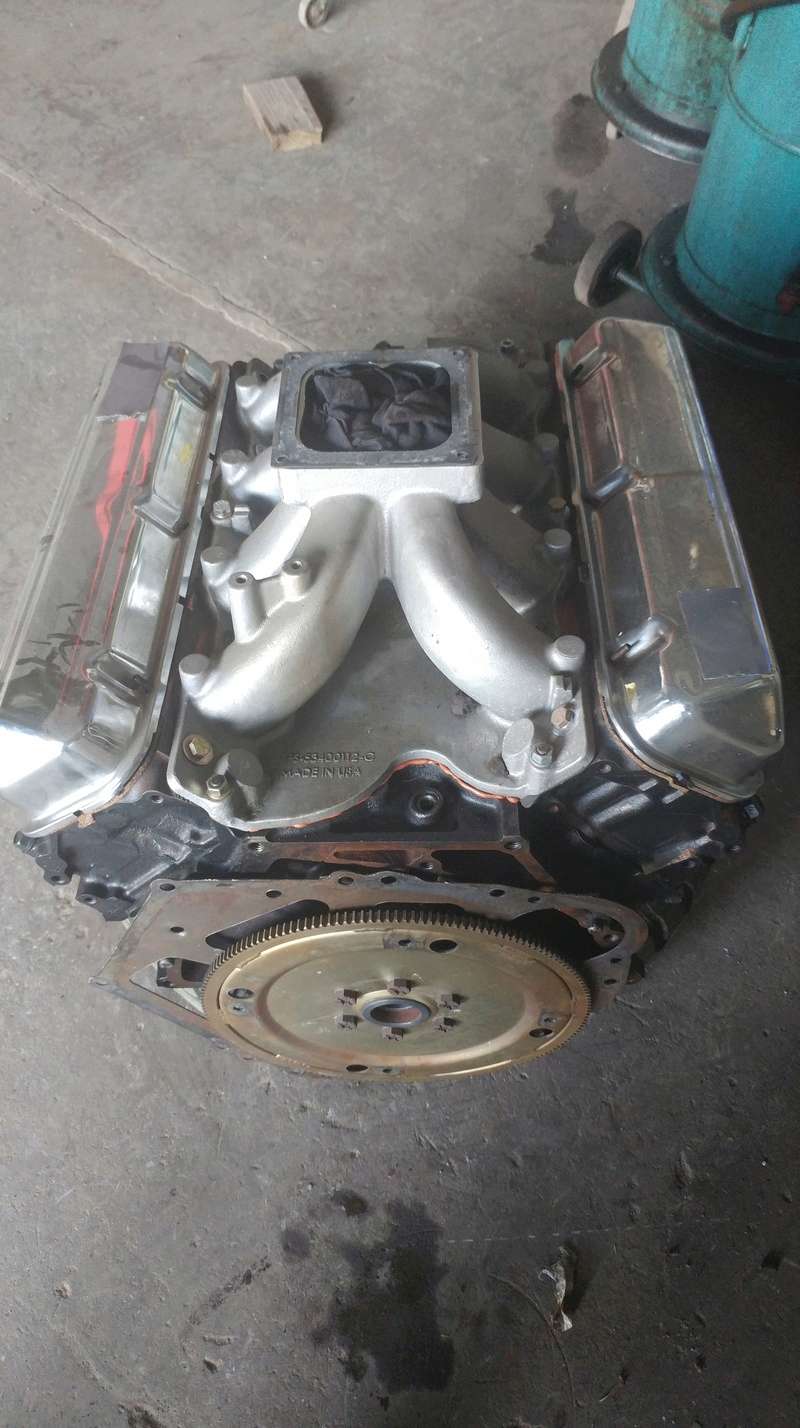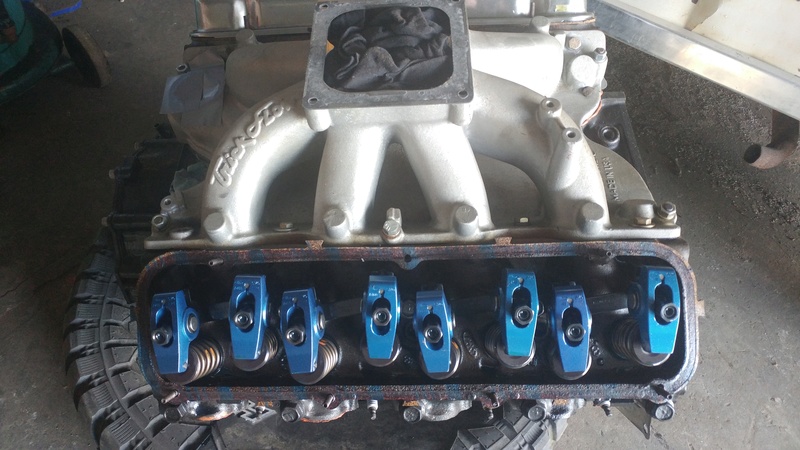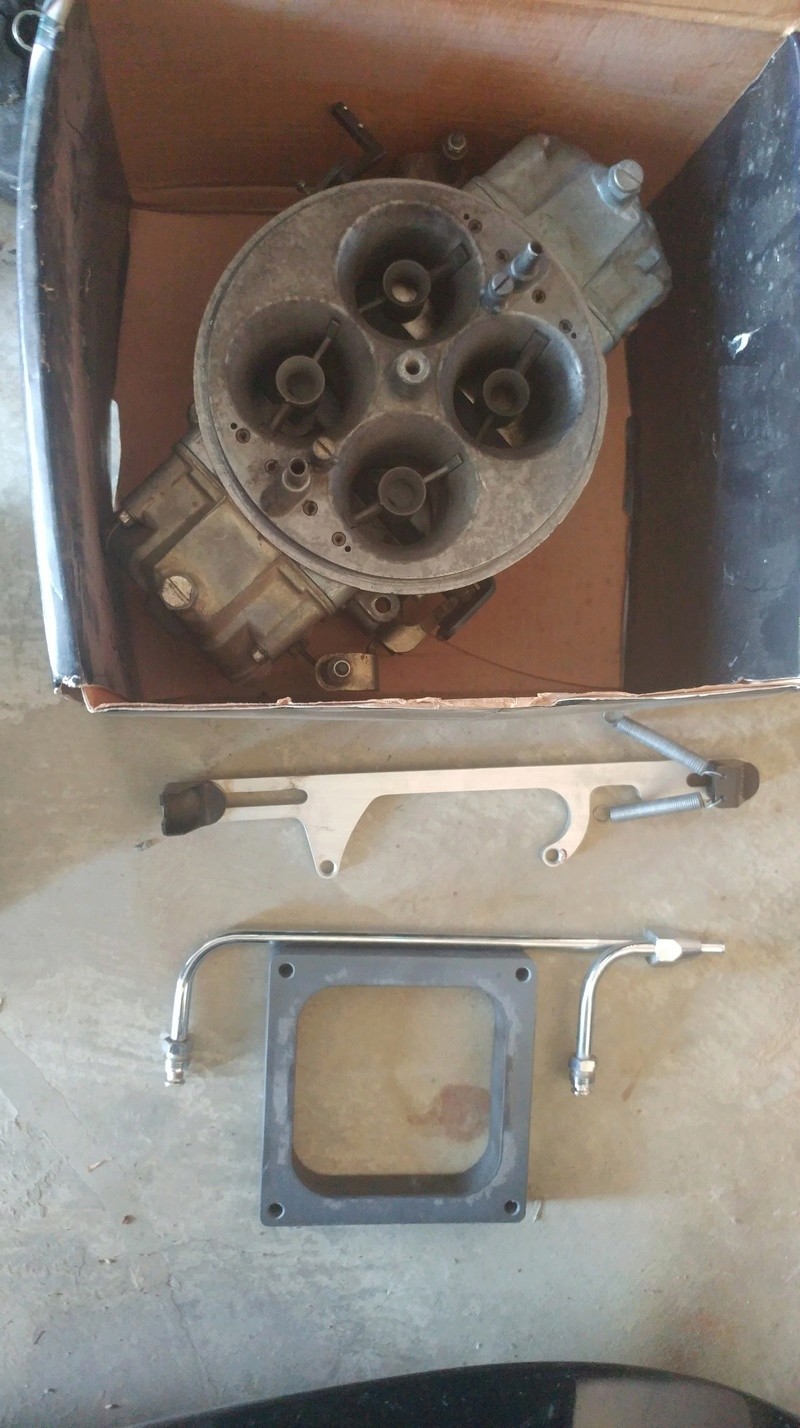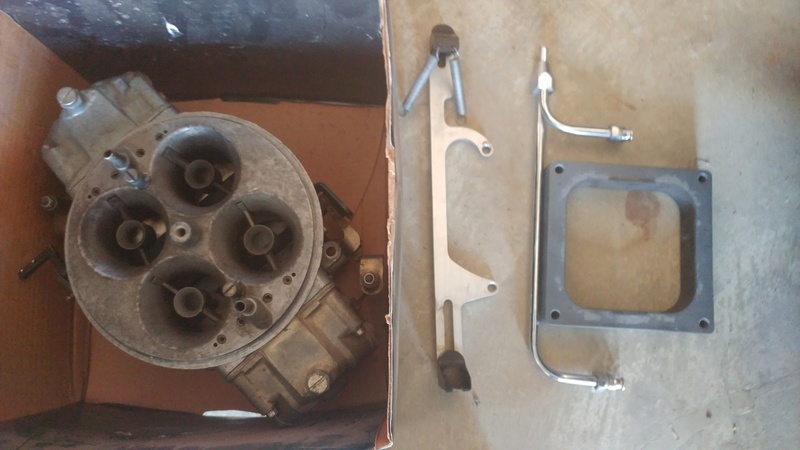 Last edited by BuckeyeBOSS on October 14th 2018, 10:53 am; edited 15 times in total
Hey guys, sold my car and I'm willing to separate the engine (carb to pan), converter, and tranny at this time in 3 separate pieces. Let me know if interested in any of them. Thanks.
How much you want for the trans minus converter?..... Thanks Joe



Posts

: 83


Join date

: 2016-09-01



Tranny sold and sale pending on the converter.

$5k takes this almost complete engine from air cleaner base to oil pan. 545 cid pump gas street motor that should take your project into the 10's or if heavy the low 11's.
Price lowered, will entertain serious offers.



Posts

: 1312


Join date

: 2009-08-05


Age

: 57


Location

: St Paul Mn



Price dropped. Any offers?
how much for the rest of the motor minus the water pump and intake?



Posts

: 47


Join date

: 2009-08-12


Location

: Lake City, MI




---
Permissions in this forum:
You
cannot
reply to topics in this forum