Hi all,
Edelbrock says the intake will not match up to my old motorsports aluminum heads A-429 I think. Has anyone modified this to match? I was going to go TBI, but like the pro flo multi port. Thanks for all help,
James

Hwyhogg




Posts

: 10


Join date

: 2014-02-16



Guess I should ask which injections units you guys use for a cruiser with about 500 hp

Hwyhogg




Posts

: 10


Join date

: 2014-02-16



Hwyhogg wrote:Hi all,
Edelbrock says the intake will not match up to my old motorsports aluminum heads A-429 I think.   Has anyone modified this to match?  I was going to go TBI, but like the pro flo multi port.  Thanks for all help,
James
If I remember correctly, that injection unit uses a "Torquer II" base manifold for their Victor Jr. injection intake manifold.
The ports do not line-up exactly however, the head port is larger than the manifold ports.
Port match numbers 1,3,6,8, (which are the worst for miss-alignment), and leave the other ones alone
Have you asked around about the Edelbrock units? From what I was told is they have minimum flexibility. My local efi guy does not recommend them or FAST or FiTech for that matter. I see this year they have reduced their pricing dramatically, probably to try and be competitive.

I always recommend to shop locally when it comes to efi (if you can). Tech and warranty support is very important when it comes to efi and your local guy can't warranty something he never sold. Just some things to consider.

jasonf

BBF CONTRIBUTOR





Posts

: 2968


Join date

: 2009-07-14


Age

: 52


Location

: Lafayette, LA



Thanks, guess that's part of what brought me here. The lower price is what got my attention. I was set to go Holley Sniper, but the port injection seems the way to go for maximum efficiency and across the board effective. I currently run a Holley street avenger 780 with a distributor curved by the Mad Porter. I always thought I would never consider efi, but the lower prices got me thinking...

Hwyhogg




Posts

: 10


Join date

: 2014-02-16



One downside to all the "all in one" units like Fitech and Holley is everything is built in so if you have any kind of problem at all you need to send the whole unit back. You can't just change the parts like a map sensor for example. This is why I can't stress the shop local if at all possible because everyone has problems now and then and customer support is very important when you need it.


jasonf

BBF CONTRIBUTOR





Posts

: 2968


Join date

: 2009-07-14


Age

: 52


Location

: Lafayette, LA



One more thing, you can  buy the Trick Flow Track heat manifold from TEA (Total Engine Airflow) already modified for multi port fuel injection then use a Holley efi unit. I think I paid around $700ish for the converted manifold and that didn't include the Edelbrock fuel rails ( I already had them). I will not be cheap by the time all is said and done.  TEA is in the back of the Trick Flow building in Tallmadge Ohio.
edit: Holley just released their Terminator X systems for Ford for multiport for $999 so that is considerably less then the $1900 I paid for my HPefi unit and it is set up for a Ford already.
https://www.holley.com/products/fuel_systems/fuel_injection/terminator_x/terminator_x_and_x_max_ford_kits/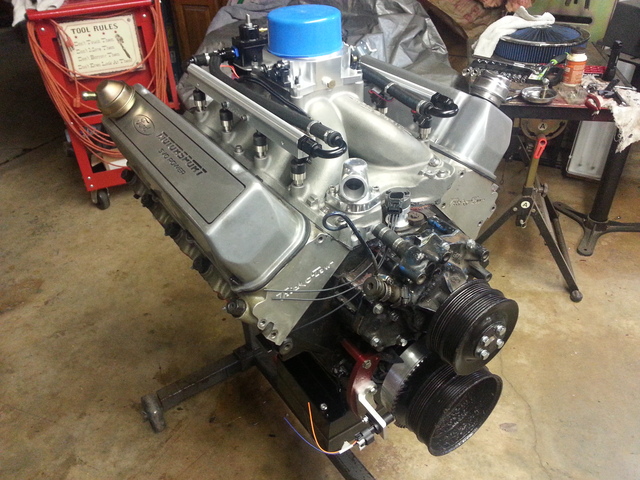 jasonf

BBF CONTRIBUTOR





Posts

: 2968


Join date

: 2009-07-14


Age

: 52


Location

: Lafayette, LA



Awesome! Thanks for the help

Hwyhogg




Posts

: 10


Join date

: 2014-02-16



Hwyhogg wrote:Hi all,
Edelbrock says the intake will not match up to my old motorsports aluminum heads A-429 I think.   Has anyone modified this to match?  I was going to go TBI, but like the pro flo multi port.  Thanks for all help,
James
Hwyhogg, I bought this system for my 521 BBF. I am running the D0OE-R iron heads. I read other post on another forum, but they were for the Edelbrock Torker II, same basic intake. They opened up the intake ports. I did the same, using Fel-Pro 1231S-3 intake gaskets. I removed all the injectors, rail and throttle body for grinding reasons. I didn't have any issues with thin runners, altering the injector openings or anything else. I may not have matched the ports perfectly, but they are very close. As far as the injectors go. I called Edelbrock tech people. We talked about cubic inch, my use of the engine and cam. They said the injectors that came in in the Pro Flow 4 were the ones I need. He said, unless I'm over 600 HP, I will not have issues. I'm not sure what the injector number is, but I can look. My engine/car is not running at this moment, so I can't say how the Edelbrock system will function. I'm hoping for good results. One small issue with this system is the height of the distributor. I assembled the engine, with the distributor and ram air cleaner. I own a 1971 Mercury Cyclone Spoiler. The top of the distributor is about 1.75" too tall, and too large of a diameter, five inches. I will have have to raise my ram air cleaner base at least 1.75", if I plan to install it on the car. Edelbrock does not recommend carb spacers, at least for street usage, according to their tech. It would be better to use a spaced between the throttle body and air cleaner base. I can also, cut and modify the air cleaner base to clear at the distributor cap, maybe both that and the spacer. I need to measure for hood to ram air clearance, hoping it will be OK. Good luck!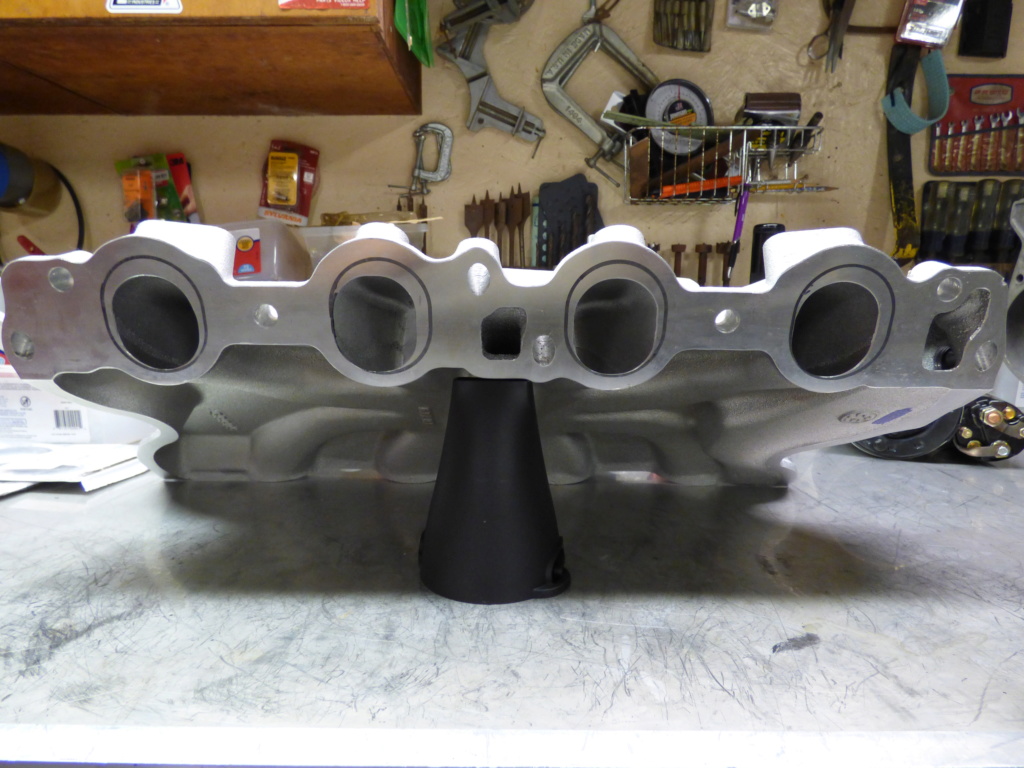 rharden




Posts

: 28


Join date

: 2011-02-28



Simply use the small cap on a Ford CLEVELAND Dura-Spark distributor.

rmcomprandy wrote:Simply use the small cap on a Ford CLEVELAND Dura-Spark distributor.

Thanks for the advice, but the cap on the Edelbrock distributor is the short one, I think. I spaced the air cleaner 1.25" above the throttle body and it should have enough clearance for the stock ram air cleaner base, and still fit under the hood. The Edelbrock intake is not as tall as the stock iron CJ intake, plus the throttle body is not as tall as a Holley 4V carb.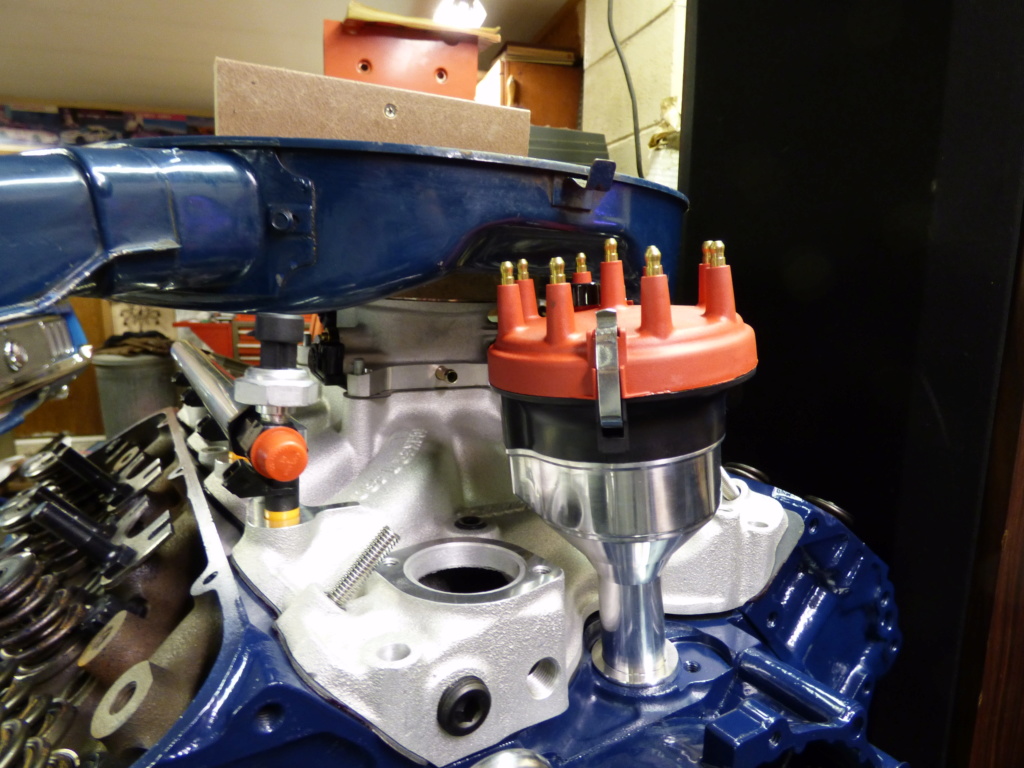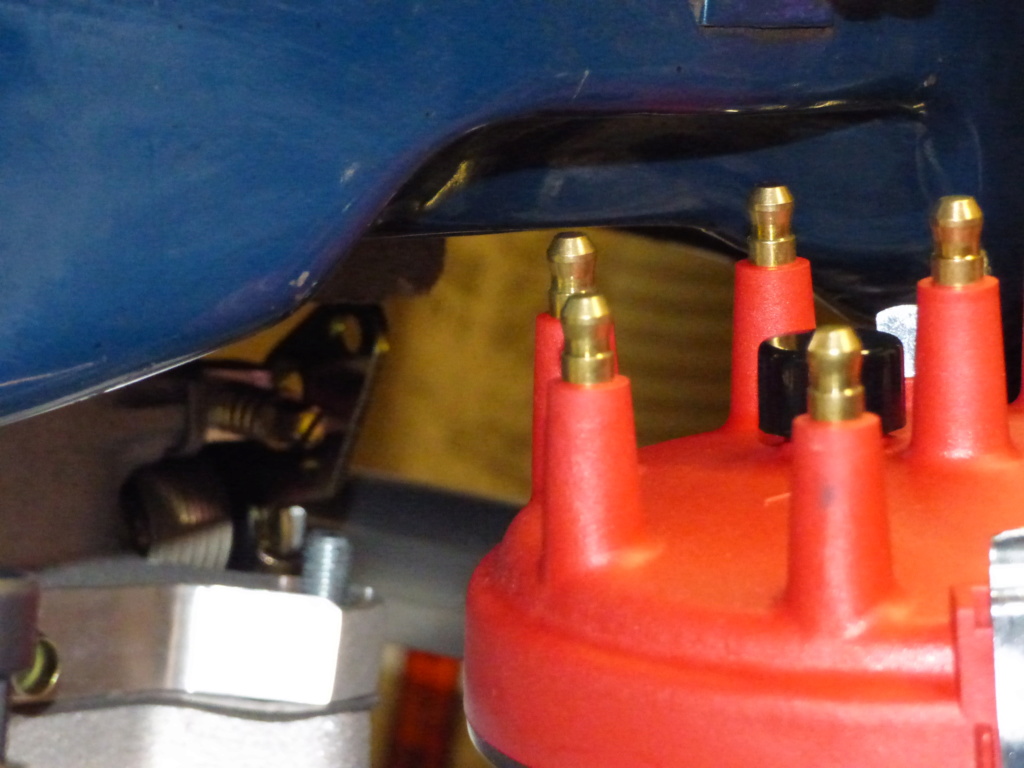 rharden




Posts

: 28


Join date

: 2011-02-28



---
Permissions in this forum:
You
cannot
reply to topics in this forum