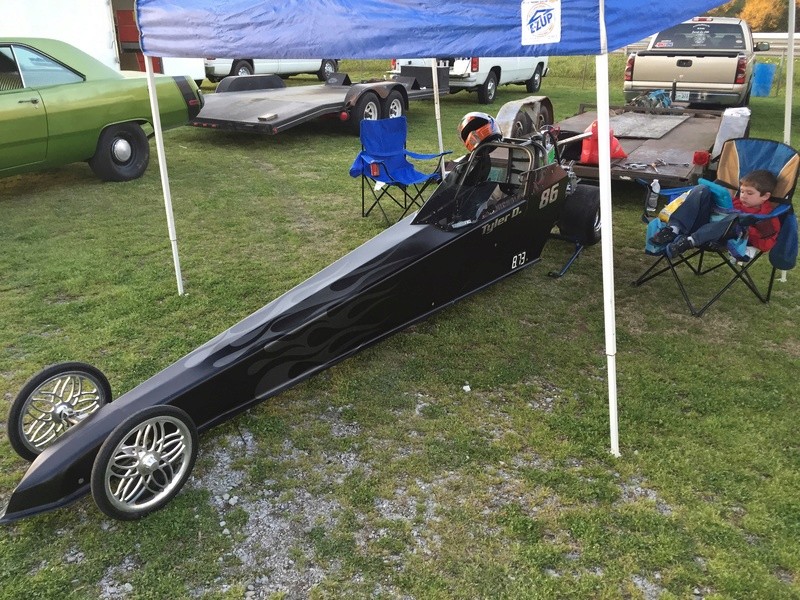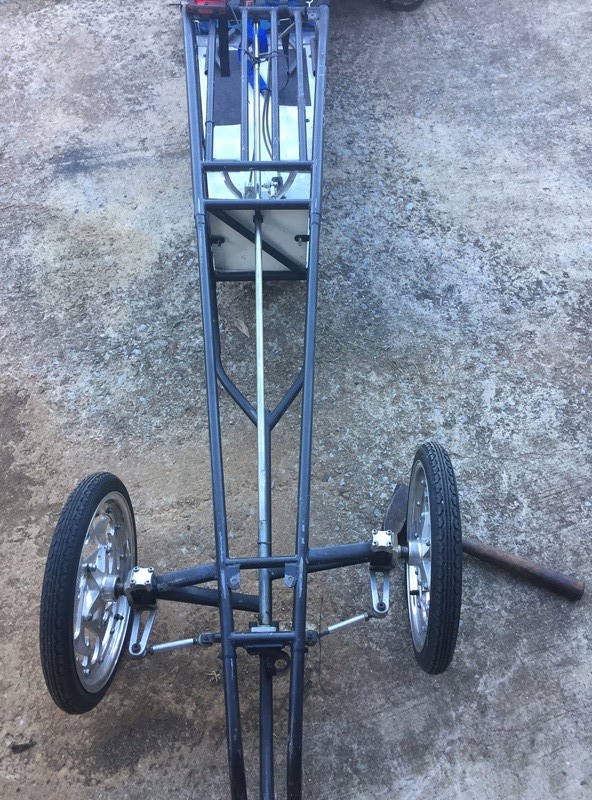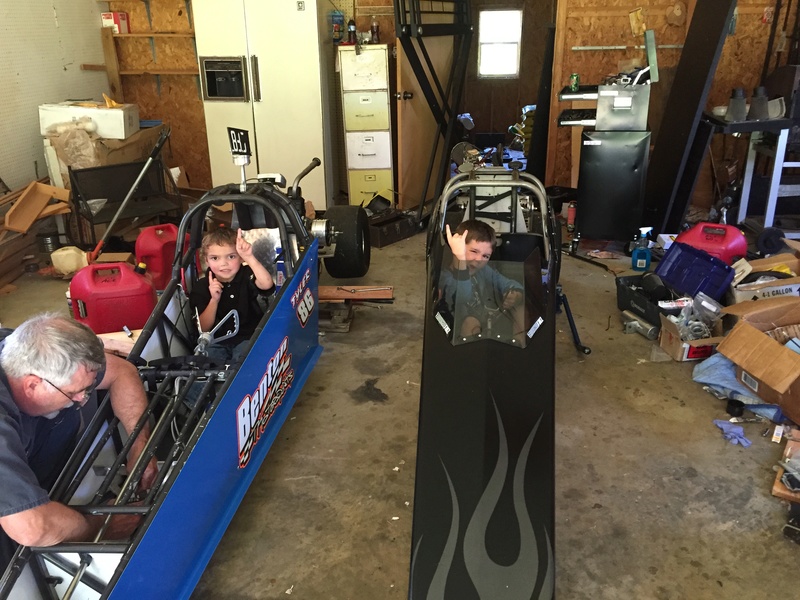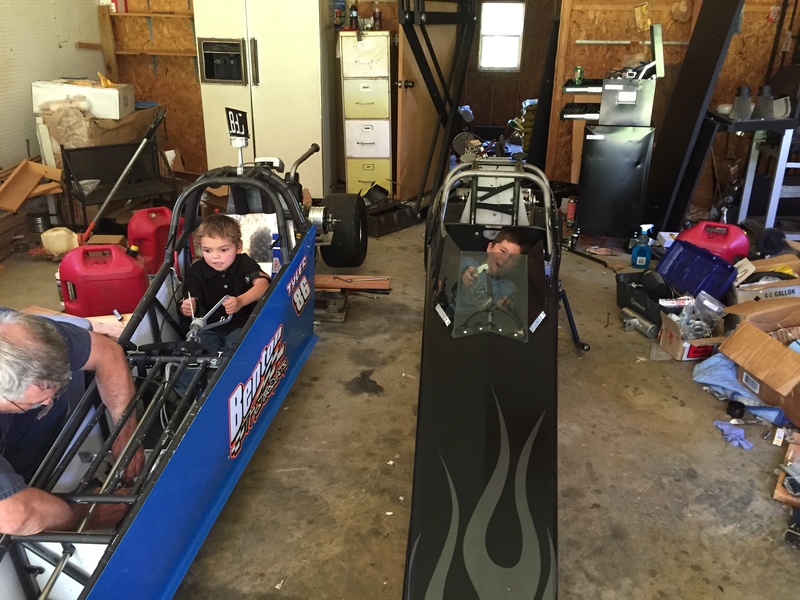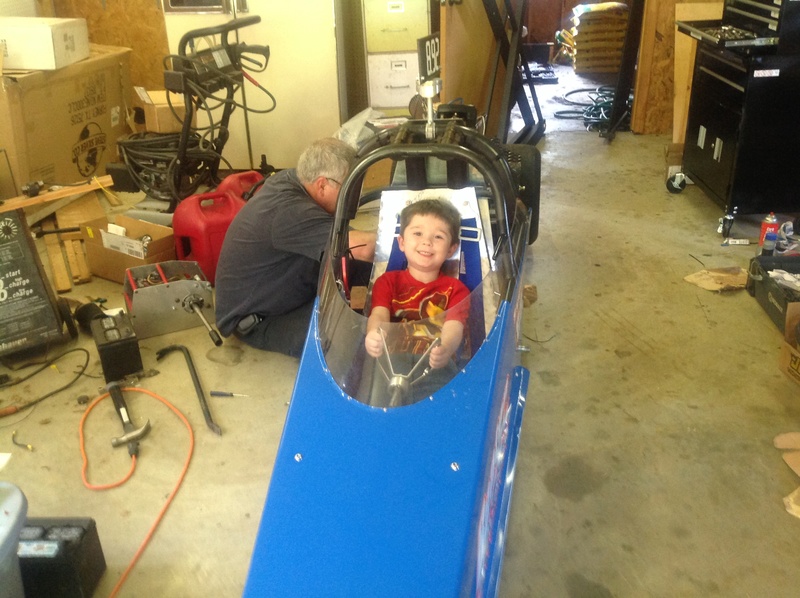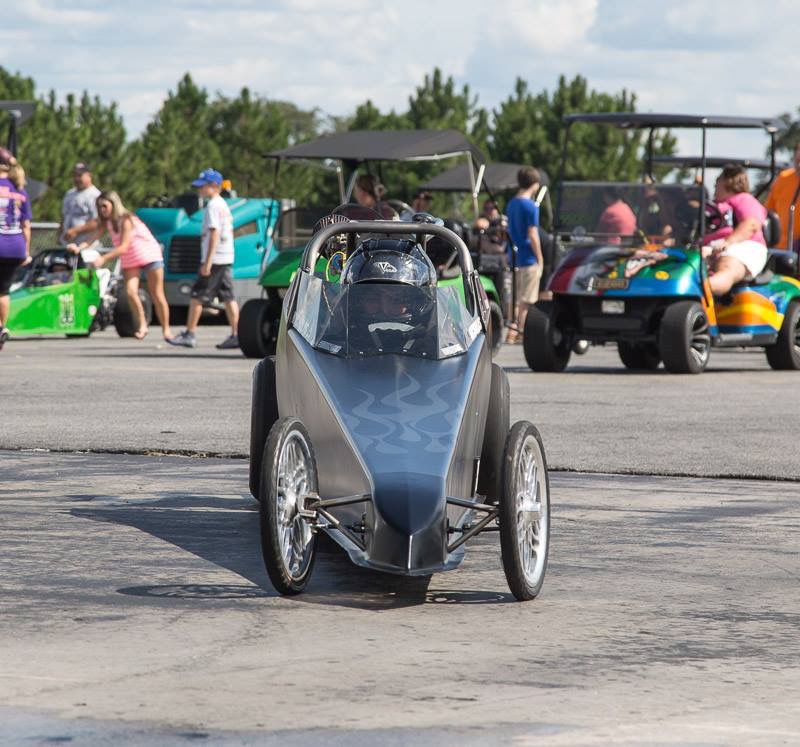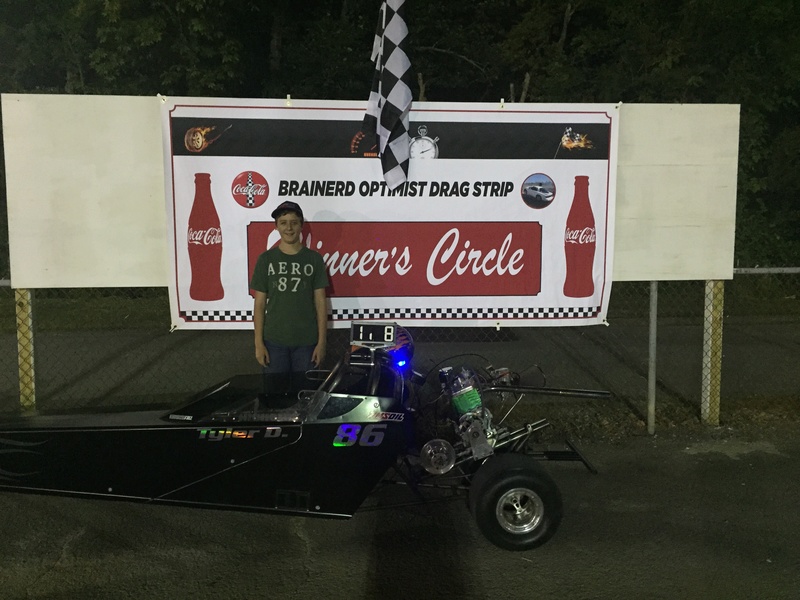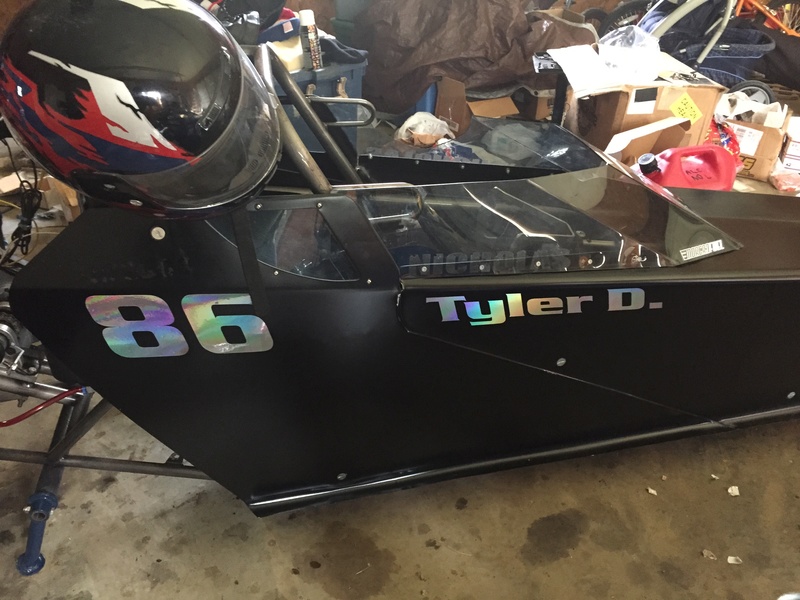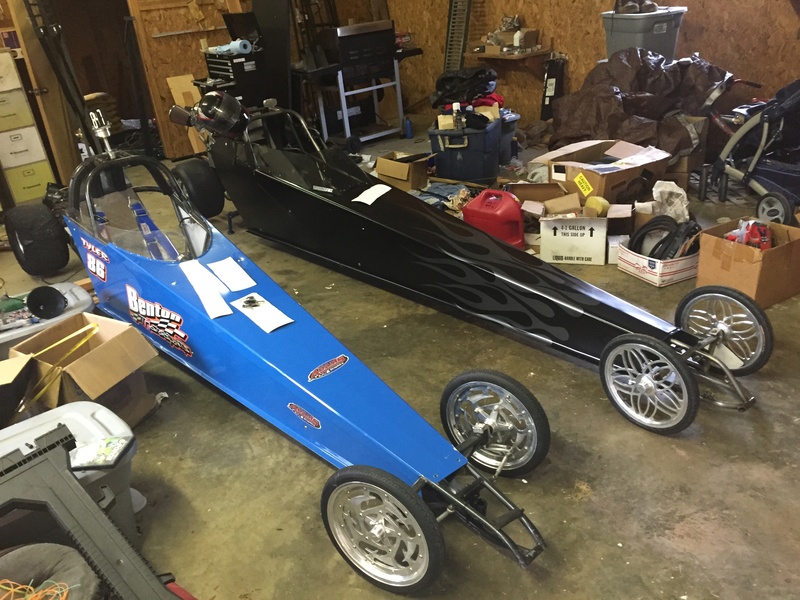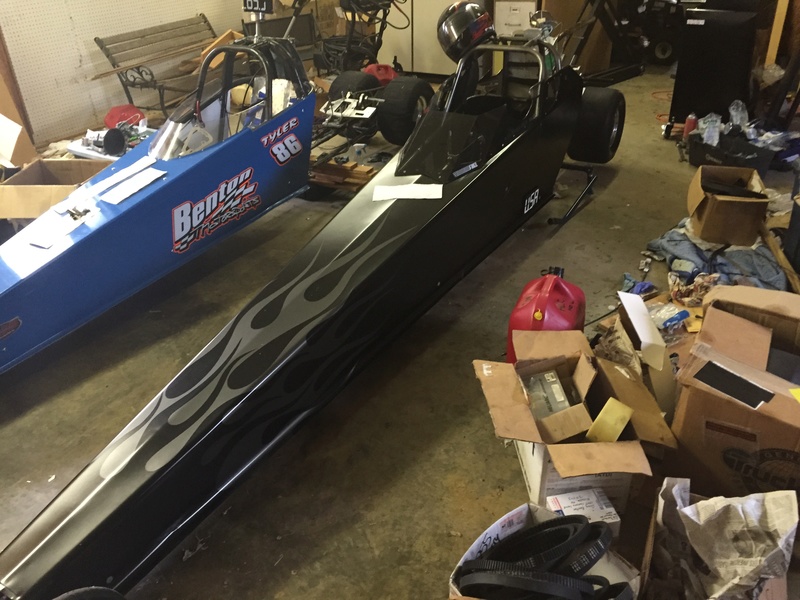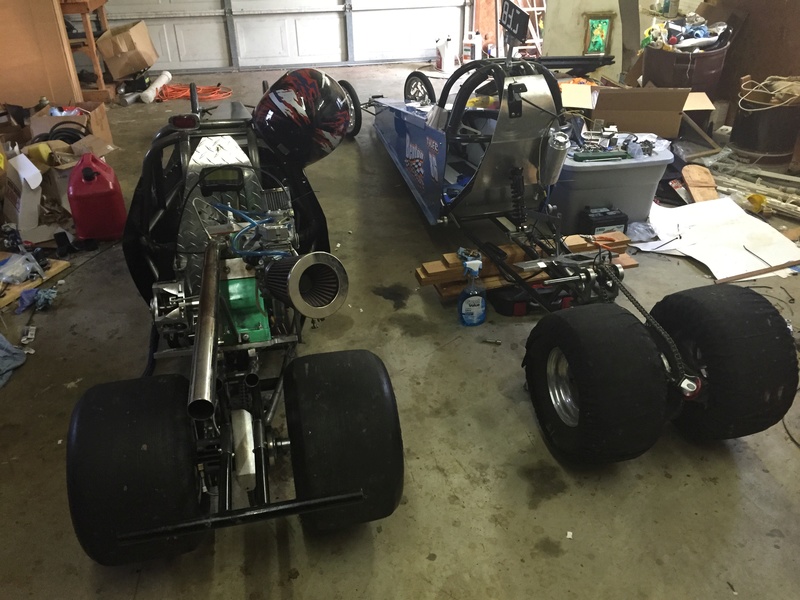 I know this is probably a longshot here, but I have 2 jr dragsters that I am wanting to sell or trade to move up to a full size dragster for my oldest.
First car is a shop built car but not a named builder. Car is a swing arm chassis with single fox shock(will hook anywhere) and more of a starter car as the cage is 18.5 wide but not very tall so fits a 5'6 and shorter driver(has moveable pedals). At this time the car has a raptor on it that runs low 10's with 100 pound driver. Just having helmet bars put in at this moment and the belts(camlocks) are in date until middle of 2018. This junior can also be had with a LPW Monster motor(block is green) that has ran 8.40's with 140lb kid on this car. With the raptor motor ready to race car is 3000, with both motors and clutch price is 4000 obo.
Second car is a 2004 Mike Bos car. Car is painted not wrapped it is flat black with silver flames on it. The car is a 7.90 car with a 3.5x3 Huddleston sniper motor and huddleston holeshot clutch. Car is also at this moment having the helmet bars put in and have a new windshield still in box so that it doesn't get scratched or broken. Car has 3 weight tanks on it, one in front of car, behind driver and one behind back wheels. Runs 7.90's with around 50 or so pounds and 155lb kid. Prob will fit a 6 ft kid and is 20 inches wide so also will fit a bigger kid(moveable pedals) I am 5'8 220 and fit in the car myself. Car is 5500 setup the way it is as a 7.90 setup, but can also put the 8.90 setup back on it and sell it for 5000.
Both cars are really nice pieces, I would like to sell both cars together if possible and will make a deal at 8500 for both cars and all three motors along with anything else I own that is for juniors(clutch parts, belts, carbs, 2 starters, etc). I will try and put some pics up later of the cars and if you want some pics now just text me and let me know 4two3-7one8-4six2two.
LPW 8.90 motor has a shockwave OD clutch on it. Raptor has a polar clutch and of course the huddleston has a huddleston(pretty much a polar clutch)
This is perfect for someone with 2 kids with a few years ago difference on them, as one ages out and moves up the other can move into the newer car. This is enough to run 3 different age group classes 11.90, 8.90 and 7.90 and I do have a LO206 motor for the youngest kids 6-8 but it is my dads but can be for sell for the right price on it if needed.
I am located in Chattanooga, TN. Thanks!

cobrakid8




Posts

: 288


Join date

: 2009-10-14


Location

: Chattanooga, TN



---
Permissions in this forum:
You
cannot
reply to topics in this forum