Has anybody use one of these alternators? Pro, and con - good, or bad?

Wayne (SAWDOFF) Pearce
WOW - must be that I might be the very first person ever to buy one of these!

Wayne (SAWDOFF) Pearce
Well I have always wondered about them since they have came out. I have powermaster units on a bunch of my cars and they have all quit working after a few years and very few miles. I ended up replacing the PM unit on my foxbody with a  3G Ford alternator.  It is cheap and easy plus if something fails a replacement is easily available.
BBF CONTRIBUTOR





Posts

: 2898


Join date

: 2009-07-14


Age

: 49


Location

: Lafayette, LA



Thanks for the reply, Jason. I've had my share of poor performance with Powermaster alternators as well, from lasting long enough to get out of the driveway, to having to rev the piss out of it to get it to "excite" and start charging. I was looking at the MSD 160 amp because I'm putting a fairly demanding sound system in my 60 Starliner cruiser, and my "sound guy" say's this is what I need. I just don't want to spend that kind of money if it's going to last a few months.

Wayne (SAWDOFF) Pearce
I believe they make a 3G/4G 160 amp alternator but I do not know what housing configurations are available and if they are a larger case. Looking at the bottom one of the page they show a stock replacement unit.




Edit:  here you go.   Not much cheaper for the high end output.

http://www.dbelectrical.com/c-9104-high-output.aspx

http://www.nationsautoelectric.com/highampford.html
BBF CONTRIBUTOR





Posts

: 2898


Join date

: 2009-07-14


Age

: 49


Location

: Lafayette, LA



X2 on the 3G. The large case 3G's are factory rated at 130 amps but will put out between 155-160 amps at max. Not sure how much power your stereo system is using but I run a "true" 2000watt rms system in my Ranchero, along with dual electric radiator cooling fans, electric fuel pump and Crane HI-6 ignition. My $25 U-pull-it sourced 3G handles all these loads without issue, although having more amperage capacity from an alternator is always a big plus. The 3G can be easily converted to a 1 wire alternator by changing the voltage regulator(easily done, no opening the alternator, the VR removes from the rear of  alternator). In a regular set-up, the 3G really only needs two wires from the vehicle -battery wire (+) and an exciter/turn-on wire from ignition (LG/RS in the above diagram), the yellow/white stripe wire can be connected directly to the battery lug on the alternator(simplifying the wiring a bit).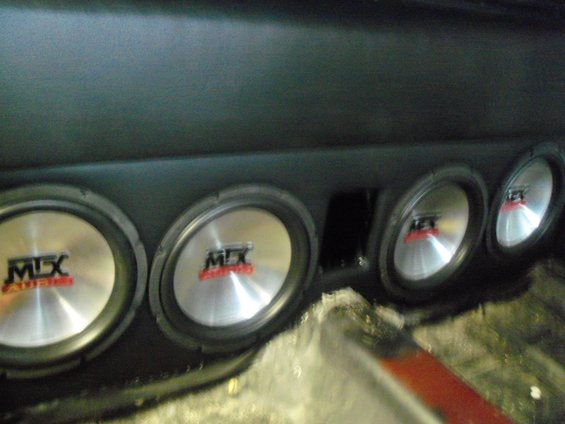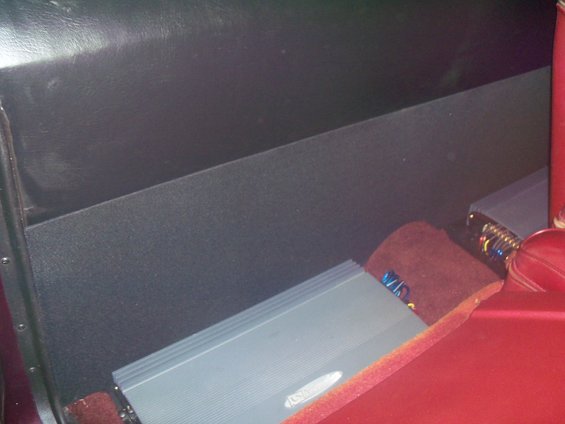 Good luck. Todd



Posts

: 145


Join date

: 2010-02-05


Age

: 50


Location

: Summerfield, Fl



On my mud truck i run a simple 1 wire alternator from my local car quest store... cheap and carries a lifetime warranty.. BBB industries builds them for car quest... I can get you a part number if you interested... and there only like $70.




Posts

: 562


Join date

: 2011-07-12



Ask for a 3G for about a 94 Taurus with a 3.8, it will be a two bolt setup like the old 1G's. I had one geared up on the 5.0 in my 63 Mercury.



Posts

: 763


Join date

: 2013-06-17


Location

: Hatchet Lake, Nova Scotia, Canada



I know that there's a multitude of options that I could use - but I was specifically asking if anybody had anything good or bad to say about the MSD 160 amp alternator. I wish I had asked about Powermaster alternators a few years back - I'd be a happier person. Thanks to everybody that chimed in.

Wayne
I think you answered your own question wayne. I wasnt aware you were going the big stereo route. Heck, now you need that Herb Alpert disc back from me. LOL!



Posts

: 1081


Join date

: 2008-12-03


Age

: 56


Location

: central Michigan




---
Permissions in this forum:
You
cannot
reply to topics in this forum