Page 2 of 2 •

1, 2

stanger68 wrote:Forgive me if this is a stupid question, I don't have any experience with these type injectors. Would a restrictor plate under the hat do any good or would that interfere with the injectors? You could make that out of flat metal for $10. Or possibly the block off plates in the side chambers you talked about and just drill some holes in it if the center butterfly chokes it down too much. I understand the progressive linkage would be ideal but it seems to me since it's not for all out competition you could get pretty good results without it through trial and error of different size openings. Seeing how they're $750. I don't think I could pay that much for linkage either.
I agree with SandHillsHillbilly that a plate under the hat would not work.  The injectors are NOT in the hat, so that's not the issue.  The folks at Alkydigger called Joe Blo Speedshop in Australia and he told them that he was probably going to redesign the sliding progressive plates for the Bugcatcher after the IRP show in December.  He hopes to make it more 'production' friendly, less involved, and maybe cheaper?  So, I'll wait till next year for that decision.
Instead of just plugging the mechanical injector nozzle ports in base of the hat, I may put in the stainless hat lines with dummy nozzles and distribution block just cause those lines look so damn cool!  (And could be nitrous?)
      Steve
The progressive linkage just seems a little over complicated to me the more I think about it. But hey, It's not my build. Build it the way you want it. that's what it's all about.




Posts

: 260


Join date

: 2015-12-05


Location

: Birmingham, Al



There is a progressive setup for the Big And Ugly that uses an external linkage and the mounts under the front of the hat. What I don't like about it is that the primary butterfly is on one end and the other two are secondary. What I would like to see is the center butterfly is primary with secondaries on each side. It would require a tube inside a tube for throttle shaft.
That progressive linkage for the butterflies, even if it could be adapted to the Bugcatcher, would not give the proper signal to the Throttle Position Sensor. So, that's out.
Steve
That progressive linkage is a nightmare with all the sliding parts. Just waiting for road dirt to lock it up. Besides it is ugly takes up way too much space.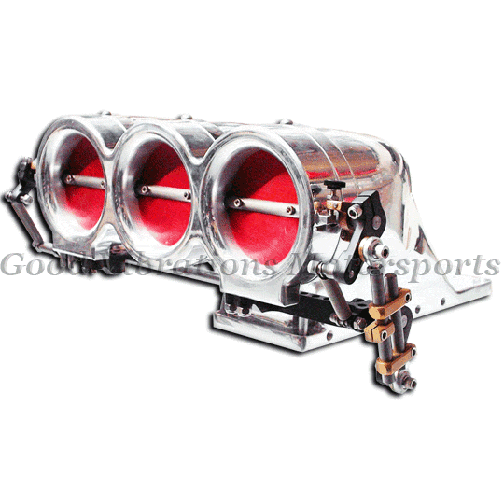 You could run a remote TPS like this B&M kit. I would change the cable out for something from Lokar. By the time you added everything it would be mass confusion. It needs simplification.
https://www.summitracing.com/parts/bmm-120002?seid=srese1&cm_mmc=pla-google-_-shopping-_-srese1-_-b-m&gclid=Cj0KCQiAus_QBRDgARIsAIRGNGh3gNQhOgRPdXboZe4dUqg4FnqpRQ1Z1Yk9P8J-LxtKKTh-JJMoFfcaAkKjEALw_wcB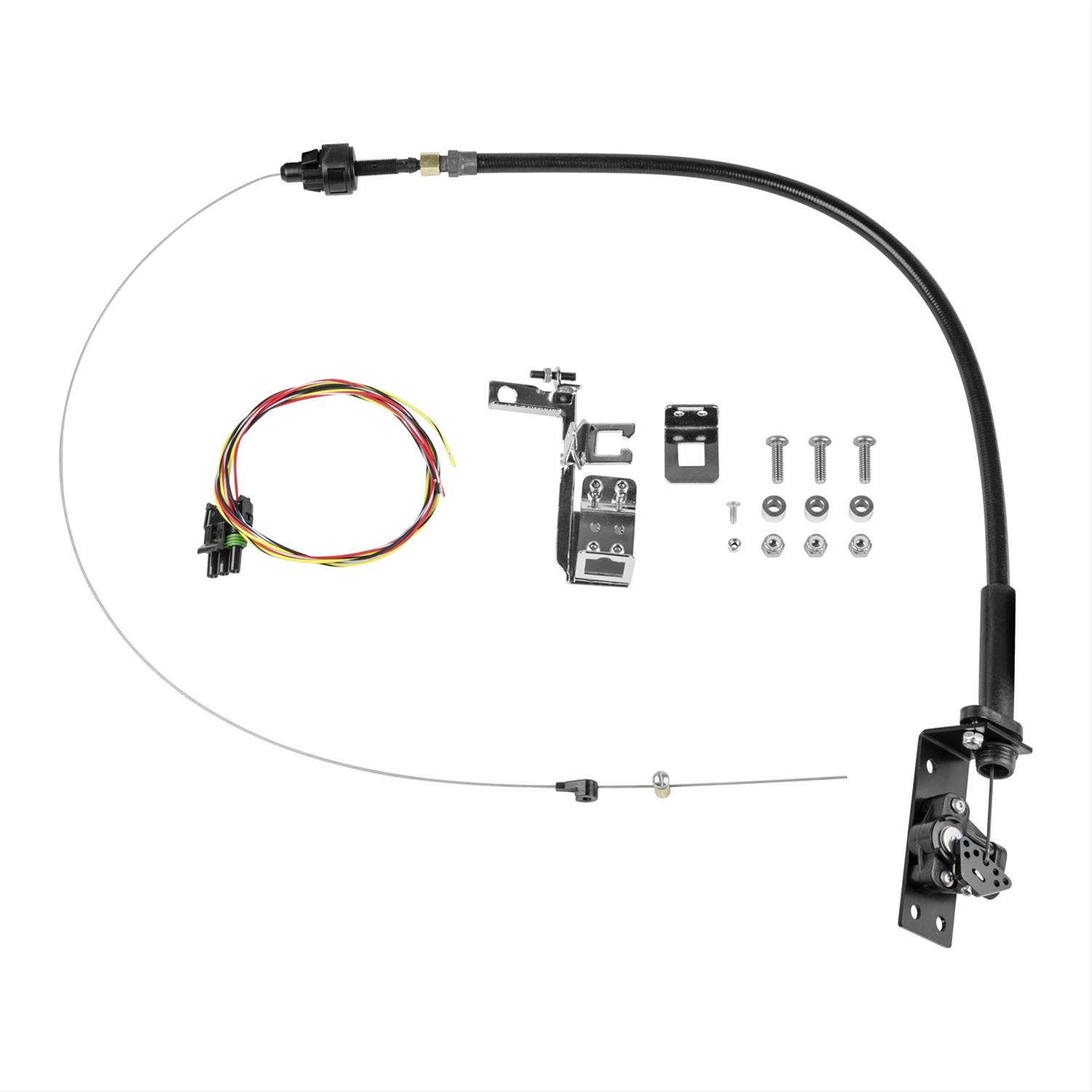 Maybe I overlooked it, but what are you planning to use for fuel management?
Thanks, Sheldon



Posts

: 193


Join date

: 2009-08-06


Age

: 55


Location

: Daytona FL



The fuel management ECU will be from FI Tech. Also, I have decided to use the Alkydigger / Joe Blo Speedshop TPS disguised as a polished nitro K barrel valve. Just have to wait for it to come from Australia.
Steve
Meh, IMO the old 2 hole Hilborn ShotGun injector hat looks better than the 3 hole Enderle stuff.



Posts

: 2207


Join date

: 2009-08-08


Location

: Texas. pronounced "texASS"



DILLIGASDAVE wrote:Meh, IMO the old 2 hole Hilborn ShotGun injector hat looks better than the 3 hole Enderle stuff.
I have to agree! True Nostalgia
Page 2 of 2 •

1, 2

---
Permissions in this forum:
You
cannot
reply to topics in this forum